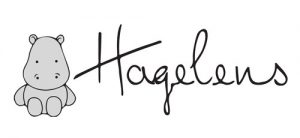 Hagelens is a Danish brand with roots deeply planted in the Scandinavian tradition.
At Hagelens there is nothing more important than to create a magical universe for children, where their imagination can flourish and accomplish wonderful things. Hagelens does so by providing children with small tools and simple motives that motivate them to think outside the box.
All children deserve a magical place where they can develop and imagine.