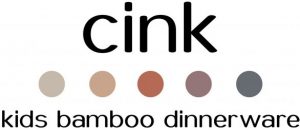 CINK is a company based in Sweden. It was created to provide stylish and environmentally friendly  dinnerware for your baby, toddler or child.
CINK products are made from organic bamboo, recycled from the waste created in bamboo chopsticks production. Blended with GMO-free corn starch and a 100% food grade melamine binder. CINK products unlike traditional melamine products are not coated with any surface treatments and are coloured only with water-based, food-proof color pigments.
​CINK offers a holistically and environmentally conscious series of products that include packaging made from recycled material.